NETWORK CABLING INSTALLATION NATIONWIDE
At BTC, we take pride in being one of the most experienced Northern Virginia cabling contractors and a regional leader in structured cabling installations throughout the Washington DC area. We provide riser cable, network cabling infrastructure design and network cabling installation services. Here's what sets us apart as a network cabling contractor:
Do not let a subpar network installation hold back your company's progress. In this fast-paced world, no one has time for slow or, worse, no connection due to poor cabling practices during your network install.
The BTC Way: We are not interested in cutting corners. Proper pathways are maintained and adequately supported throughout the entirety of all cable runs. Technicians are knowledgeable on issues that arise from use of bad practices during an install and are careful to steer clear of routes that may cause electrical interference or possible damage to any cable along the way. Our goal is to maximize the performance of your IT infrastructure so you can maximize the capabilities of your business.
We are a fully licensed low-voltage electrical cabling contractor, experienced in acquiring the necessary permits as well as scheduling inspections in cities and counties all over the DC and Baltimore Metro Areas.
The permitting and inspection process is something our customers never have to worry about. Our staff is trained to understand and adhere to all local codes and regulations when managing and/or performing any install. All our Lead Field Technicians, Foreman and Project Managers have at least 10 years of experience installing or managing installations in the telecom industry. BTC management has over 100 years of combined experience in structured cabling design and installations nationwide – majority of our experience being in the Maryland, Virginia, and DC Metro areas.
Have peace of mind that your network is working at its peak performance. As an IT infrastructure support company, we know how frustrating intermittent network connection can be. One way that we avoid these problems from the start is to use only top brand cabling products for all our installations. We also use link certification testers to ensure that your new network is flawless and fully compliant with all industry standards.
We offer the following turnkey solutions for all structured network cabling design and installation services: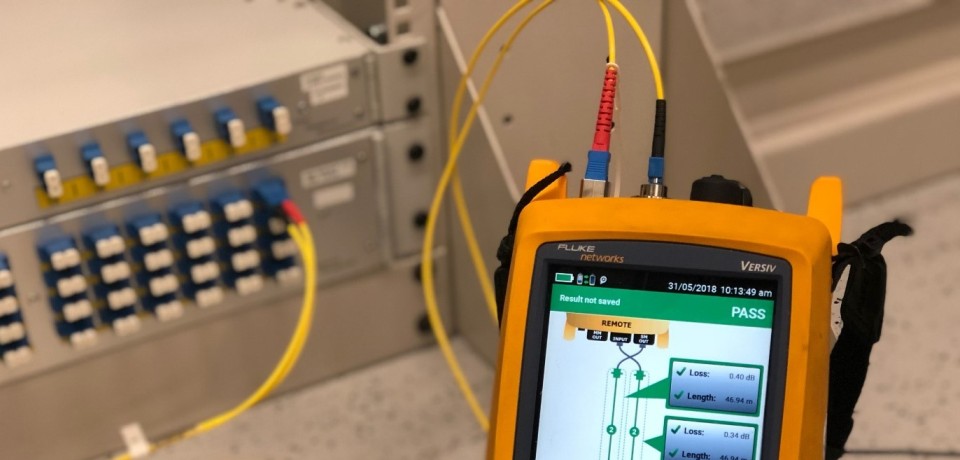 The value of our Northern Virginia ethernet cabling experience is that we avoid the common mistakes that other IT support companies often makes like:
improper ethernet cable runs through a ceiling; network cabling system too close to electrical wiring; computer network cabling too close proximity to light fixtures; poor cabling technique resulting in cables getting snagged, cat 6 cabling, & cut; using inadequate cabling hanging materials. It's important to hire a network cable installer who possesses the necessary experience and care.
We are a full licensed ethernet cabling contractor, and knowledgeable about permitting and acquiring the necessary Northern Virginia LAN installation permits quickly.  All of our lead Cat 5 cabling installers and Cat6 installers have over 10 years experience. BTC management has over 100 years experience with ethernet network cabling installation in Northern Virginia.  In short, we've seen it all, and we get the job done correctly the first time.
As an IT support company we use only top brand Cat 5 and Cat6 cabling for LAN installation, and our test equipment meets all industry standards. Our network cable installers have operated on thousands of Northern Virginia ethernet cabling systems, including Cat 5 and Cat6 installations.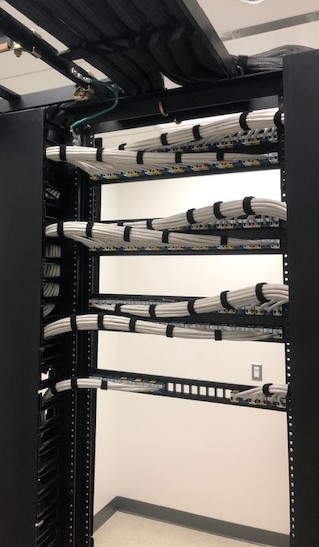 Design
Custom Design Systems including:
Structured Cabling Infrastructure Design
Audio Visual System Design
Cell Phone Signal Amplification
Switches, Routers, Servers and Firewalls
Patch Panels and Equipment Racks
Installation
We take extra care to give our customers the highest quality solution with every installation. We take pride in an attention-to-detail approach that leaves your new network cabling looking as good as it performs.
Certification
BTC uses Fluke and OWL Testers for all copper and fiber certifications. All certifications are done to industry standards to ensure your infrastructure meets and exceeds your network's needs.
Demarc Extensions
If you are a new tenant, BTC can work with your ISP and Building Management team to extend any circuit from your building's demarc to the network equipment in your new suite. If you are an ISP, consider contracting BTC to install any cabling needed for your future circuit extensions!
Cable Abatement / Removal
As good as we are at installing new network cabling and equipment, we may be even better at taking it out! Taking over a new space or leaving your current space and need the existing cabling removed? Or just upgrading your current network and need old cabling infrastructure removed before installing new? BTC is your one-stop-shop for completely removing all outdated IT equipment and/or cabling, as necessary. Any cable and components removed by BTC is always properly disposed of – we recycle everything that we can!
Moves, Adds, Changes
BTC can help with all your network infrastructure needs. Whether you are building out a new space, expanding or renovating a current space, re-configuring your office to meet new requirements, or even just shuffling employees around for a change of scenery, you may need voice/data/CATV ports moved/added to better fit your evolving office - BTC is here to help.